Attention Kinder Parents! Kindergarten letters will be mailed this week from KRV and Whitstran. You will likely receive an electronic copy of the letter first. Kinder students and parents will have a scheduled teacher conference one of the first three days of school (August 30, 31 or September 1). The first day of school for kindergarten is September 2nd. Back to School Night is August 29th at 5:00 pm at KRV and 6:00 pm at Whitstran. We are excited to welcome you to school!
ECEAP is now accepting applications for the 2022-2023 school year. For qualifying families. Please Contact Juana Martinez Family support Specialist at
jmartinez@123.org
or 509-405-6904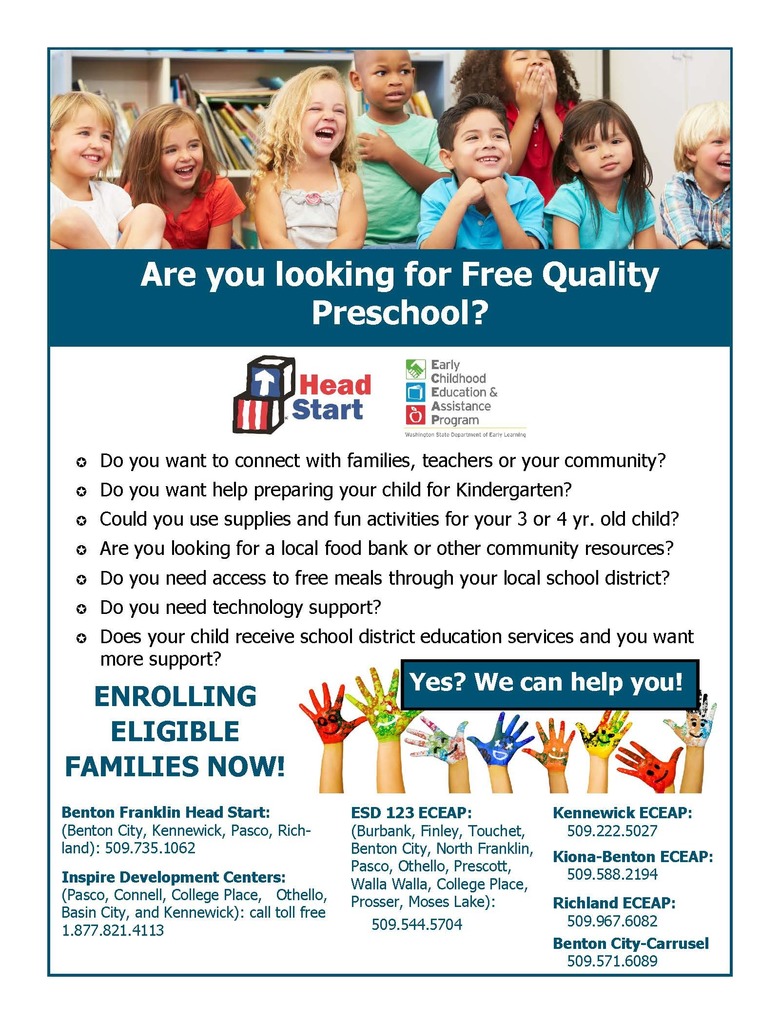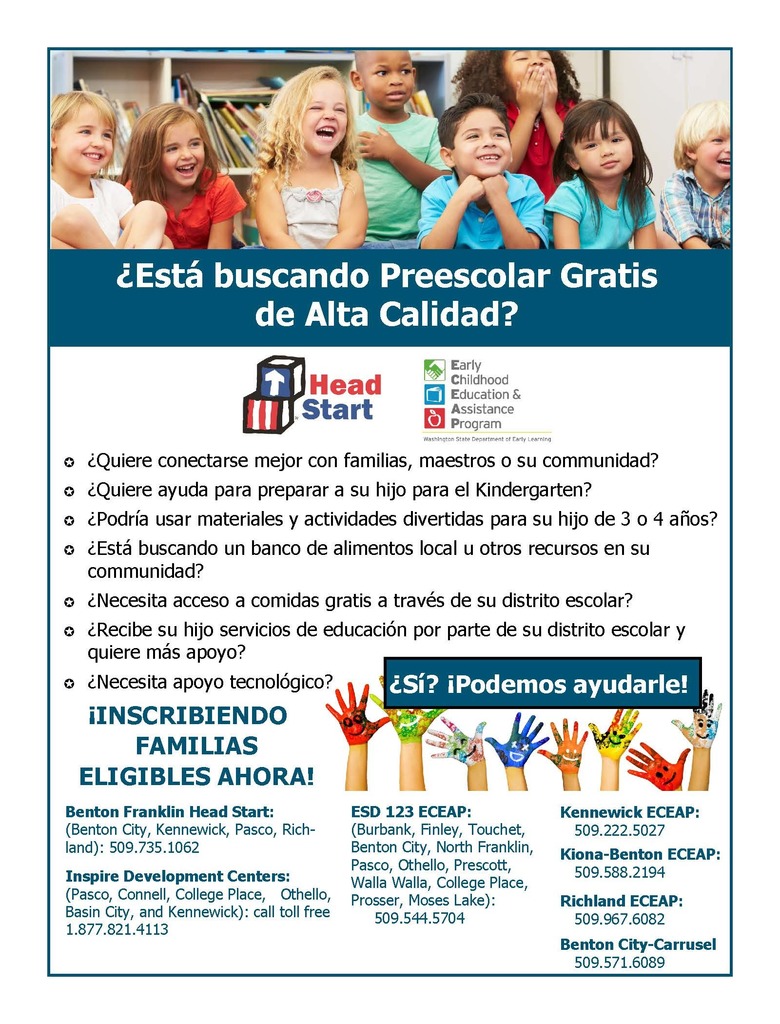 Congratulations to Didier! He was awarded the Honorary Custodian for helping our custodial staff during lunch. Keep up the great work, Didier!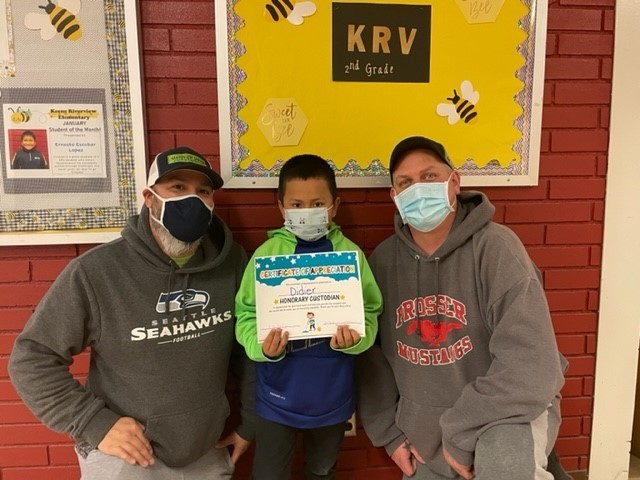 Prosser School District will be on a two-hour delay for Thursday, February 24, due to inclement weather and driving conditions. There will be no AM Tri-Tech, No AM Preschool, and No Breakfast served this morning.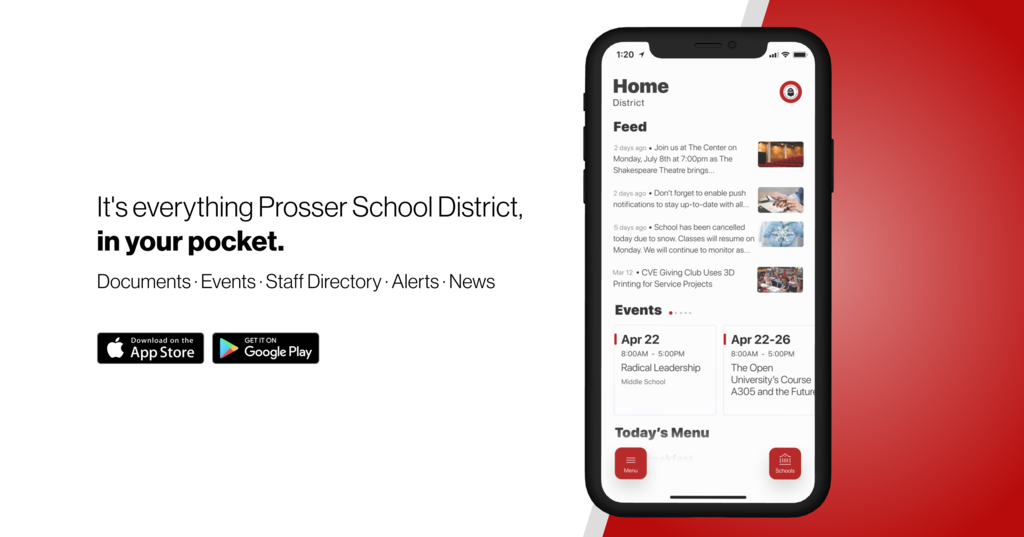 Prosser School District held a 2-Hour delay on Tuesday, January 4th, due to anticipated early morning weather conditions. There were no AM Tri-Tech and no am Breakfast.

Prosser Parents and Guardians: We want to be the first to wish you a happy and healthy new year. As we return to school in 2022, we would like to encourage you to continue screening your children before you send them to school. If your child does not feel well, please keep them home. In trying to keep our schools as healthy as possible, we believe that prevention plays a significant role in our path to normalcy. Thank you for your assistance with these actions and we wish you and your family the best in 2022. Sincerely, Matthew Ellis Superintendent